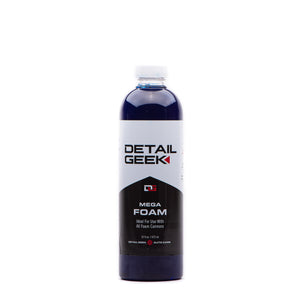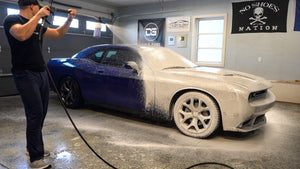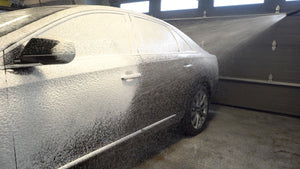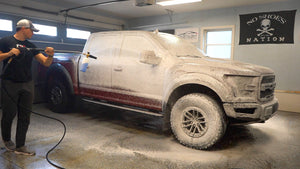 Detail Geek Mega Foam
Detail Geek Mega Foam is a highly concentrated formula that will produce thick, rich foam to assist in the pre-wash of your vehicle. Its rich and luxurious suds will encapsulate dirt and rinse clean without streaks.
Luxurious suds will aid in the pre-soak of your vehicle
pH neutral and safe for use on ceramic coated vehicles
Will not remove waxes or sealants
Can be used with any foam cannon!
DIRECTIONS
After rinsing the vehicle with a pressure washer to remove dirt, mud, etc. fill foam cannon with water, leaving room for 1-2oz of Detail Geek Mega Foam. Shake vigorously. Spray foam onto vehicle, using as a pre-soak to help lift any remaining dirt. If desired, use a Detail Geek Boars Hair Detail Brush to agitate crevices/emblems while vehicle is covered in foam. Either rinse off, or begin two bucket hand wash.
WARNING: This product can expose you to ethylene oxide, which is known to the State of California to cause cancer, birth defects or other reproductive harm. For more information, go to www.P65Warnings.ca.gov.